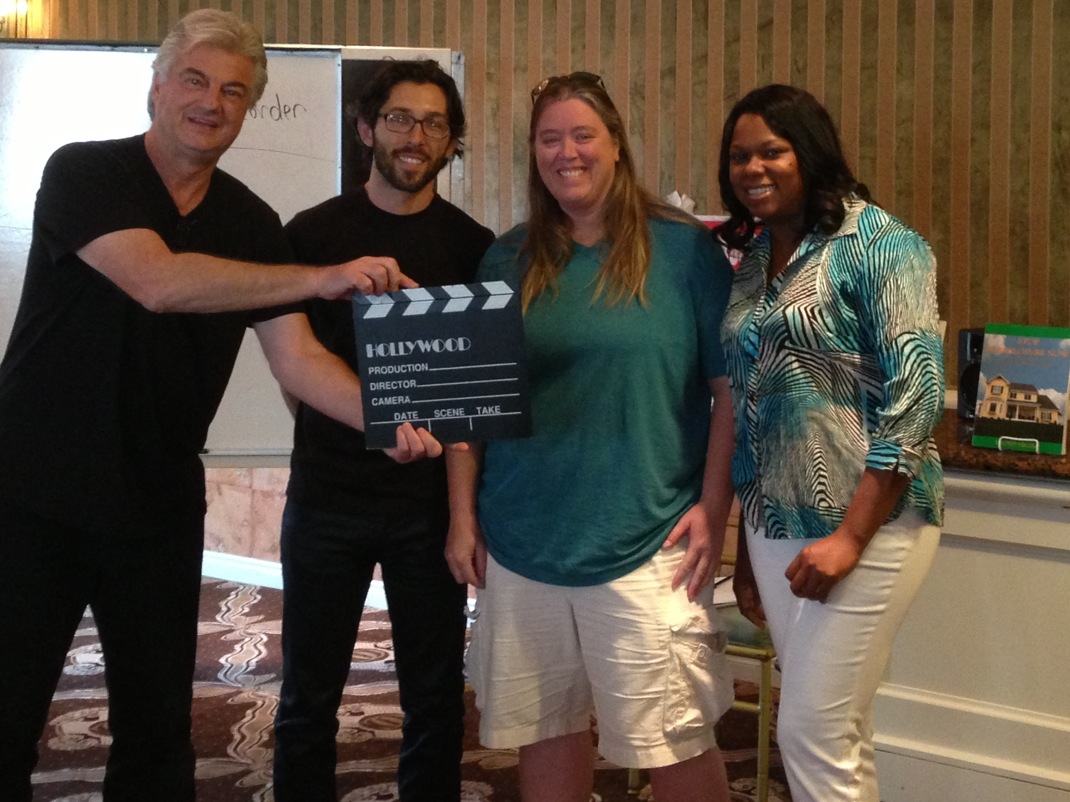 Founded twenty-seven years ago (1996), the Los Angeles County Real Estate Investor's Association ("LAC-REIA") is the oldest and largest investor group in California. We also have chapters in Orange, Ventura, Riverside, and San Bernardino counties, as well as 16 Meetup groups. Our mission is to provide: (1) education, (2) networking, and (3) mentoring to real estate investors throughout Southern California.
We meet on the 2nd Thursday of every month in Los Angeles at the Iman Cultural Center (Culver City adjacent). We start at 6:30 pm for our unique Vendor Expo (in our exhibition area). Our general meeting runs from 7:30 to 9:30 pm. We proudly present the finest national and international speakers for in-depth real estate education. Learn from our great speakers and network with real estate vendors and fellow investors.
For beginner investors that need special help getting started, we offer our super-duper world-famous Mentoring Program. For our experienced investors, we have our special Gold Membership with their own private meetings and advanced seminars.
In 2016, LAC-REIA founder Phyllis Rockower passed and fellow investor and author Lloyd Segal assumed leadership of LAC-REIA. In his role as President, Lloyd and his team are continually expanding LAC-REIA events, programs and workshops for members and real estate investors. Among our many activities and benefits:
1. Monthly Meetings. We conduct our General Meetings (free) on the second Thursday of every month, 7:30 to 9:30 pm, at the Iman Cultural Center.
2. Vendor Expos. We conduct monthly Vendor Expos (free), before our general meetings, where you can "meet and greet" over 40 real estate professionals eager to work with you on your next project.
3. Gold Membership. Our exclusive Gold Membership is for experienced investors looking for special VIP experiences and private events.
4. Mentoring Program. We have the best Private Mentoring Program in the Western Hemisphere! For those of you new to real estate investing and need help getting started, our mentoring is for you.
5. Loan Center. Our Loan Center (free) has over 100 lenders eager to finance your next deal. These lenders will actually compete for your business.
6. Podcast. LAC-REIA hosts a weekly podcast called "Los Angeles County Real Estate Investors" (Tuesdays at 3:00 pm and streaming thereafter), with the latest local real estate news, starring our very own Bill Gross.
7. Wholesale Deals. Every Friday we email you our "Wholesale Deals" with properties available for you to buy.  The list is free to members (with Gold Members receiving first priority).
8. Monday Morning Quarterback. Lloyd's award-winning "Monday Morning Quarterback" newsletter (free) with the latest real estate news (and humor) comes out every Monday morning to help you start the week.
9. Basic Training Boot Camp. It all starts with our quarterly Real Estate Basic Training Boot Camp, where we teach you the fundamentals of real estate investing. Don't miss it!
As you can see there is something for everyone, regardless of whether you're a beginner, intermediate or experienced investor. Best of all, there are no membership fees and are monthly meetings are FREE. We only charge a small fee for our Saturday seminars and workshops. Gold members can attend all of our events for free.) But everyone needs to RSVP to attend. Please go to www.LARealEstateInvestors.com and get started. If you have any other questions or comments, please feel free to contact us at 310-792-6404. We're always here to help you…