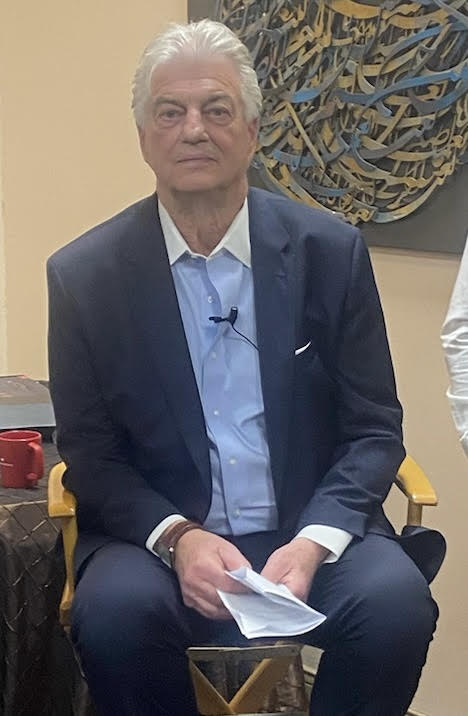 Lloyd Segal
President
After practicing law for over 30 years (specializing in real estate litigation), Lloyd Segal assumed leadership of the Los Angeles County Real Estate Investor's Association in 2017 from the late Phyllis Rockower. Lloyd is also a mortgage banker, author, real estate investor, mentor, and public speaker. Now located in Los Angeles, California, Lloyd was born and raised in Pittsburgh Pennsylvania (Go Steelers!). He graduated Boston University and Southwestern University School of Law (where he was President of the Student Bar Association), and studied international law (and skiing) at the University of Innsbruck, Austria.
Lloyd is the author of four real estate reference books, including "Everything You Wanted to Know About Chapter 11 Bankruptcy…but Were Afraid to Ask," "Stop Foreclosure Now in California" (Nolo Press), and "Stop Foreclosure Now" (American Management Association). Last year, "Stop Foreclosure Now" was selected "Best Personal Finance Book of the Year" by USA Today Book News, based upon helping homeowners avoid losing their homes in foreclosure. Lloyd also wrote "Foreclosure Investing" (Regency Publishing) to educate real estate investors on buying foreclosures. Lloyd's newest book is called "Flipping Houses" which describes how to get started finding, financing, fixing, and flipping houses. All of Lloyd's books are available at Barnes & Noble books stores, and online at BarnesAndNoble.com and Amazon.com. With his extensive experience and writings on real estate and related topics, Lloyd is considered "America's Leading House-Flipping Expert."
Lloyd is an informative and exciting public speaker with over 30 years of professional real estate experience as an investor, mentor, mortgage banker, attorney, and author. He has been interviewed and/or quoted on National Public Radio, Wall Street Journal, CNN, Fox Business News, Los Angeles Times, Parade Magazine, Smart Money, Publisher's Weekly, and numerous local radio, TV, and newspapers around the country. He is a frequent guest speaker at universities, boards of realtors, Coldwell Banker national conventions, real estate investor clubs, and numerous other real estate and service organizations throughout the United States. Lloyd currently teaches workshops for investors and/or Realtors throughout United States.
Lloyd is a volunteer member of Mercy Ships, which provides humanitarian assistance after natural disasters around the world. In 2005, Lloyd traveled to New Orleans and volunteered in the recovery effort after Hurricane Katrina destroyed the city and killed over 1,800 residents. In 2010, Lloyd went to Port-a-Prince after an earthquake devasted Haiti, aiding in the relief and recovery efforts that destroyed homes and killed over 160,000 people! Lloyd would have done it again in 2014 after a typhoon and tsunami destroyed Phuket, Thailand, but was stopped at the border because he didn't have sufficient vaccinations. And of course, Lloyd will volunteer again when the next natural disaster strikes somewhere in our world.
Lloyd is an avid horseman. His passion is polo. He is a member of the United States Polo Association, and the former President (nine years!) of the Will Rogers Polo Club in Pacific Palisades, California.
The Los Angeles County Real Estate Investor's Association ("LAC-REIA") is the oldest (25 years) and largest investor association in California. In his new role as President, Lloyd has been busy expanding LAC-REIA events and programs for members and real estate investors. The Vendor Expos, Basic Training Boot Camps, Out-of-State Investing Summits, LAC-REIA.TV, Annual Grand Expos, reconfigured website, and expanded Gold Membership activities, are just some of the new activities instituted by Lloyd and his team. The next time you attend a LAC-REIA event, be sure to come up and say hello to Lloyd. He is always eager to meet new members and hear your suggestions to improve and expand club activities.