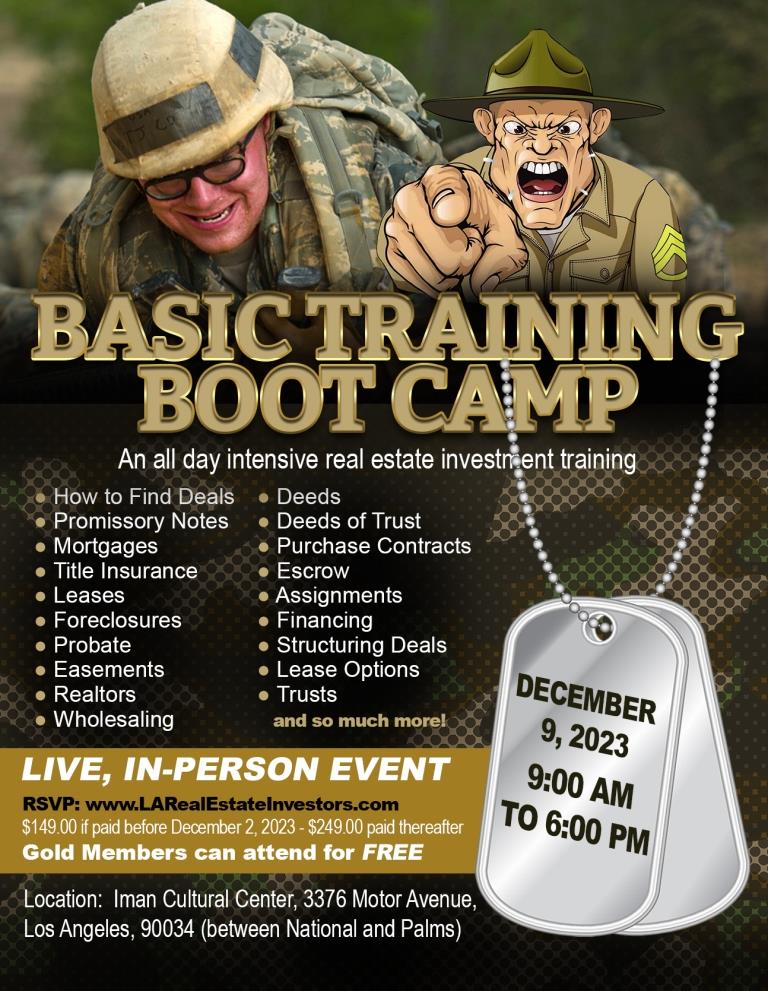 Date:
December 9, 2023
Time: 9:00AM to 6:00PM
Instructor: Lloyd Segal
Cost:
$149.00 if paid before December 2
$249.00 if paid after
If you're new to real estate investing, (or just need a refresher),
this all-day intensive real estate investment training seminar is for you!
During this 8-hour boot camp, you will learn the basics of real estate investing, including how to find deals, promissory notes, mortgages, title insurance, leases, foreclosures, probate, easements, realtors, wholesaling, deeds, deeds of trust, purchase contracts, escrow, assignments, financing, structuring deals, lease options, trusts and so much more!
Your real estate investing starts here!